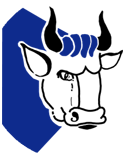 About Evelyn
---
Horoscopes
Annual Astro
Point of View
World Events
Passage
---
Guest Book
Feedback
Online Ordering
---
Home


Sunday
12-10-2023

If today is your birthday, you are a Sagittarius.

more >>




Nationally famous (more than 40+ years), Evelyn is known internationally for a solid background of accurately predicting and forecasting. She lives with the gift of prophecy and she's able to accurately interpret her visions to selective clientele and (private party) group audiences. She has successfully since childhood been able to positively touch many lives with her visionary-interpretations, daily forecast and predictions regarding coming world events, and her teachings on visualization. She was reared within a Christian environment. She has been successful with keynote speaking and forecasting throughout major cities within the USA, Europe, the US Virgin Islands and the Caribbean.

Also, Evelyn is nationally and internationally known for her lectures and keynote speeches on the forces of nature, world climatic conditions and for predicting up-coming occurrences for political and renowned individuals. She's equally famous for giving individual special notations for past incidents; forecasting on the outcome of present circumstances; and, predictions on approaching world events based on new planetary placements and transits. Evelyn has successfully hand-calculated natal birth charts for many years. Computers were not well-used when she started analyzing and calculating planet transits for individual natal birth charts.

Her Vibration Forecast, Annual Natal Birth Forecast, the famous 12-13 Month Time Transit Report, the legendary Individual Day Occurrence Profile Report, the Lunar 12- Month [plus] Forecast, and the popular 12-month (+) ONENESS PROFILE booklets have been well received around the world.